A man from Fermanagh has been arrested along with a Dutch national (both aged 22) for their part in running the illicit credential marketplace WeLeakInfo. A joint collaboration between law enforcement in the UK, Northern Ireland, Germany, the US and the Netherlands was kicked off in the summer of 2019, with the site alleged to have over 12 billion credentials for sale, from various nefarious sources.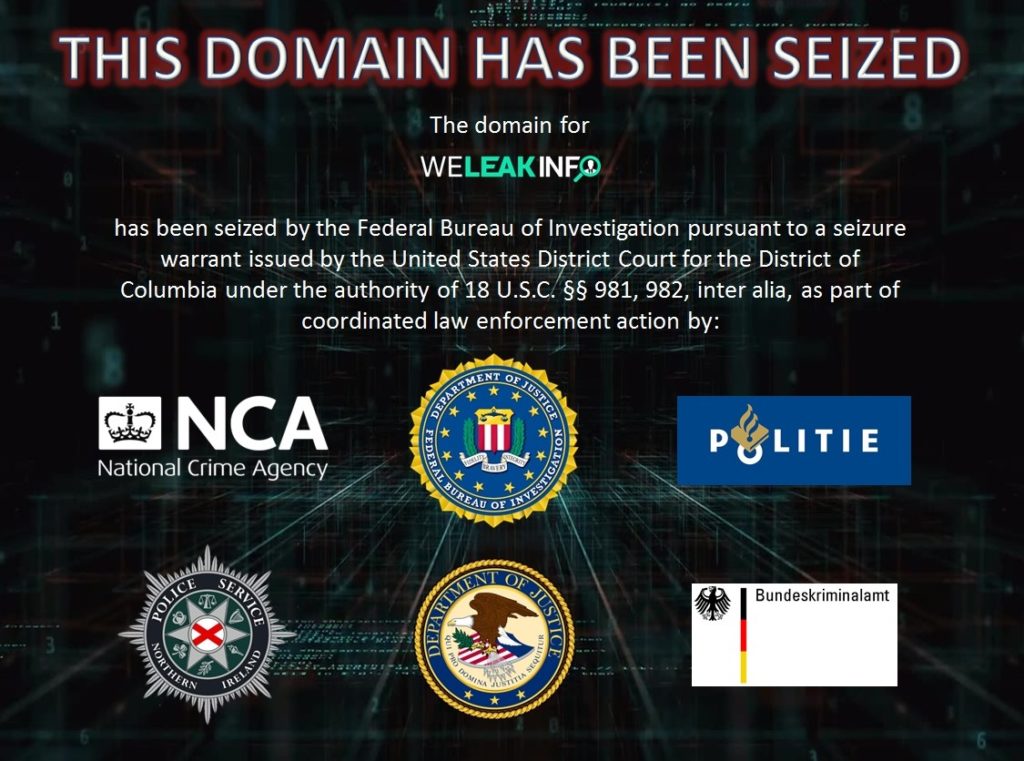 The site WeLeakInfo was an online marketplace for email addresses, passwords and other credentials that had been obtained through various data breaches, with users able to search the giant database of over 12 billion records. Subscriptions to the site were available for as little as $2 per day, with longer access periods available.
Credential reselling is a growing market, as many would-be cyber criminals with little technical knowledge prefer to cheaply purchased hacked credentials in bulk online to actually obtaining credentials themselves.
A related trend that we wrote about last month is the rise of 'combo lists', where breached credentials are collated into lists that are then resold online, often with a view to crafting convincing and personalised phishing emails to send to the email addresses within.
Another online credentials reselling marketplace, LeakedSource, was taken down in a similar effort by international law enforcement back in 2017, however other sites still remain at large, such as Dehashed, Snusbase & Leak-Lookup.
Due to the increase in combo lists and credential reselling websites, it is becoming more important than ever that users use strong, unique passwords for each website or service that they use – otherwise, they are potentially leaving the door open to hackers.